The new HS108-PS slim IP phone has an exquisite appearance, powerful functions, and can be flexibly applied to different scenarios. It has more powerful compatibility and expandability, realizes the integration of hotel communication and business management, and improves the efficiency of hotel management and business services. Users provide a more convenient, comfortable and secure experience.
Customizable buttons, bringing more possibilities to users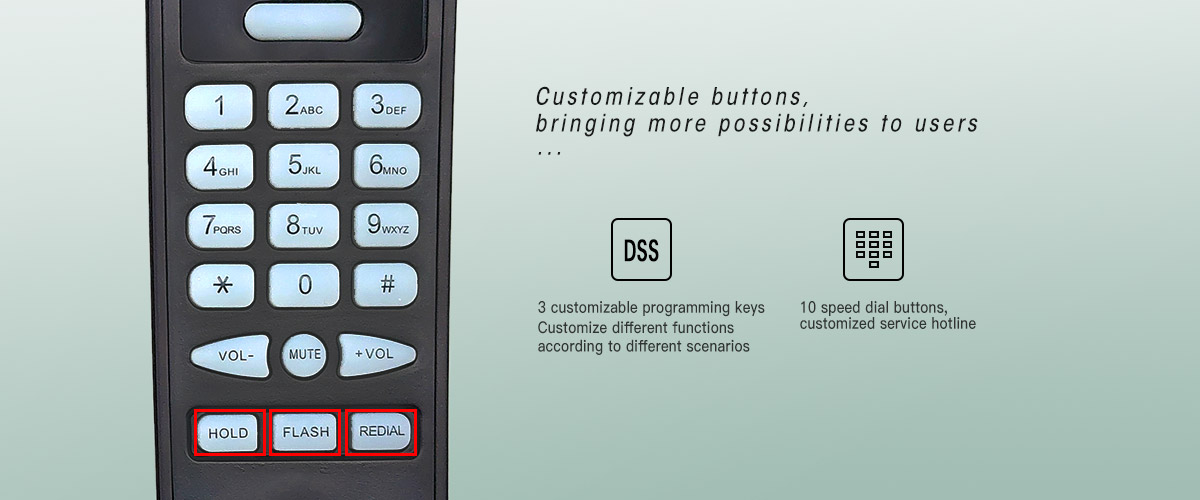 Designed for different application scenarios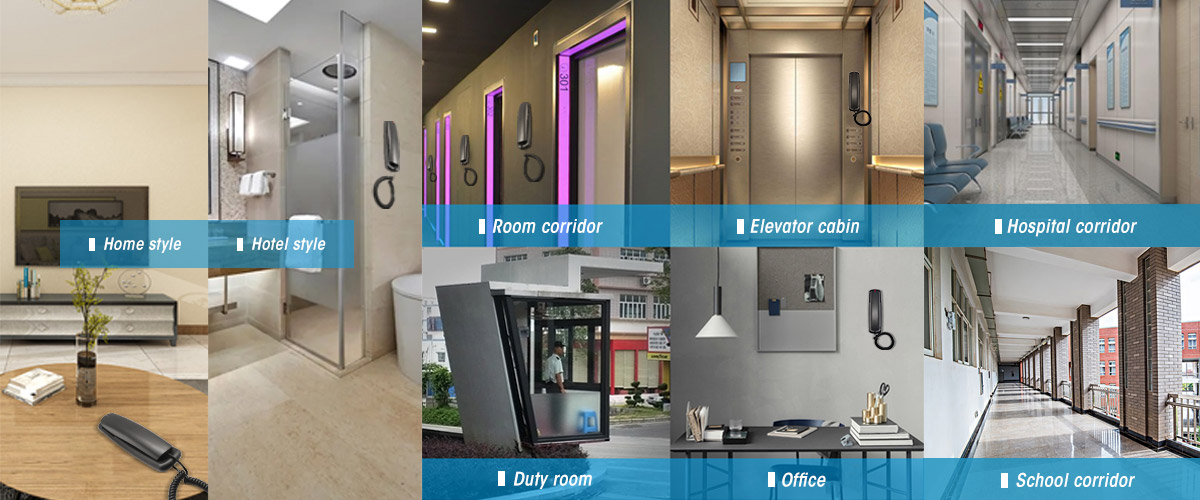 About ESCENE
In today's society, with the development of technology, communication has become more and more important, close and frequent, fast and simple. Guangzhou ESCENE Communication Technology Co., Ltd. plays an important role to ensure effective, clear, economical, safe and stable communication between your rooms, offices, studios, classes, meetings and mobile devices.
Guangzhou
ESCENE
Communication Technology Co., Ltd., founded in 2001, has become the leading designer and high-tech enterprise of China's VOIP phone brand. Our company is committed to providing a lightweight, cost-effective, and easy-to-use VOIP phone. We have strong factory power and QC/QA safety system to ensure the production of high-quality products. From our strong and dynamic R&D team (software & hardware), you can often get effective and friendly support.
Guangzhou
ESCENE
Communication Technology Co., Ltd. specializes in IP phones in the IP technology market around the world, and has established strong and stable cooperative relations with many companies around the world. The flexibility and interoperability of the main products IP-PBX, softswitch and IMS benefit our customers and are highly recognized all over the world. Our goal is to become the world's top VOIP communication terminal equipment provider.